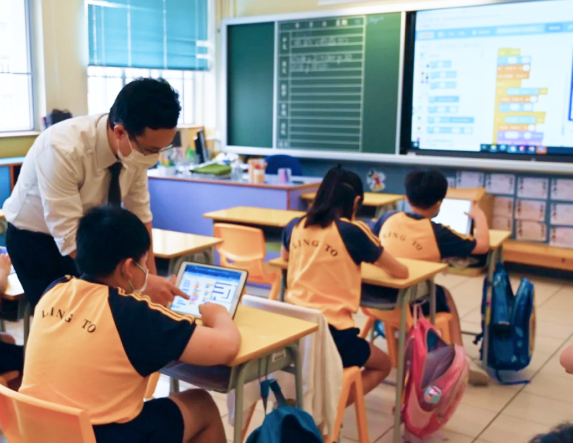 Why school leadership is a driving force for innovations in education
Strong leadership in schools is a critical factor in the successful rollout of innovations in education. CoolThink@JC exemplifies how important support from school leaders is when pushing for innovations in education, through engaging school leaders in setting up a strong foundation that allows the system-level change for Computational Thinking education to happen naturally and operate smoothly.
Empowering teachers to build the classroom of the future
CoolThink@JC recognises the critical role that teachers hold in their classrooms and supports their growth alongside their students. Through comprehensive training, our teachers incorporate new instructional strategies, taking up the responsibility of inspiring students to be digitally creative while keeping up with the complex and fast-changing future.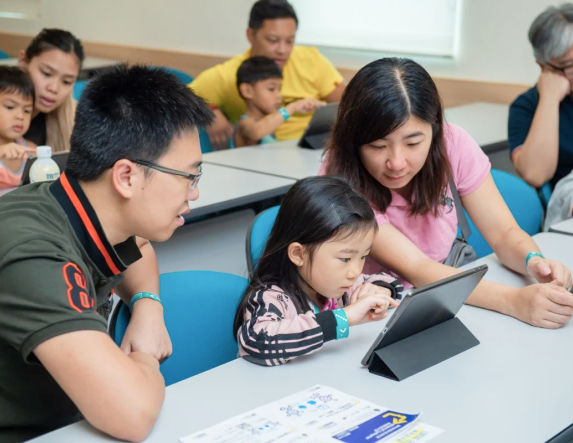 How parents can help their children get ready for a digital future
Some parents may lack confidence in their abilities to support their children's learning when it comes to developing technology-related skills, particularly computational thinking. To increase parent understanding and support, CoolThink@JC offers educational workshops that help parents learn computational thinking – a key skill that can be acquired by both digital immigrants and digital natives alike.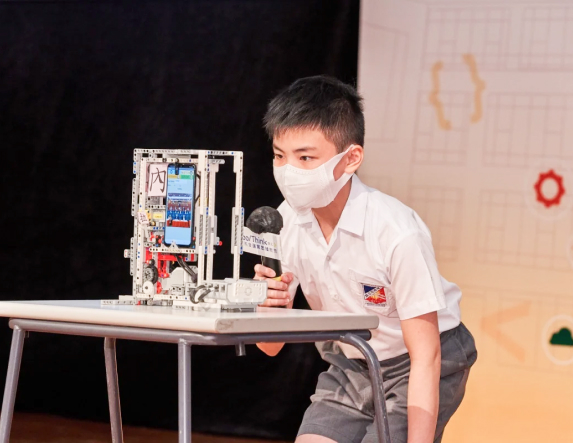 How artificial intelligence will redefine the future of work
Given that advances in AI, workplaces will allocate more resources to innovation and job automation, and an AI-literate workforce will be necessary. Computational thinking is a skill that is vital to succeed in a future driven by AI. It requires learners to think like computer scientists, who demonstrate abilities such as logical thinking, problem-solving and abstraction. CoolThink@JC has integrated AI into its curriculum, to prepare our students as a more competitive workforce.
Building an entrepreneurial mindset in the young to harness the potential of the Greater Bay Area
The Greater Bay Area is on course to become a global economic powerhouse, and developing young talents with an entrepreneurial flair will be necessary to drive the GBA's innovation economy. CoolThink@JC empowers students to take calculated risks in creation and problem-solving while also encourages collaboration and peer learning, all of which are essential for successful entrepreneurship.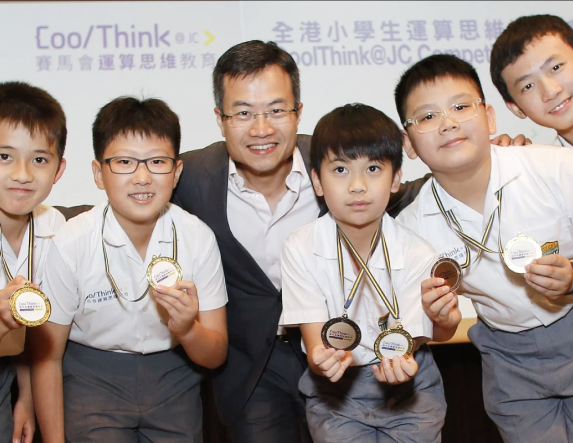 Developing tomorrow's tech talents can fuel Hong Kong's ambitions to become the next Silicon Valley
The government's 2021 policy address included plans to support Hong Kong's growth as an I&T hub, and equally essential to this vision is the development of young tech talents to support Hong Kong's future success. The essence of CoolThink@JC is to support potential tech talents in developing an understanding of key concepts early and often during their years in school if they wish to truly harness the power of computational thinking.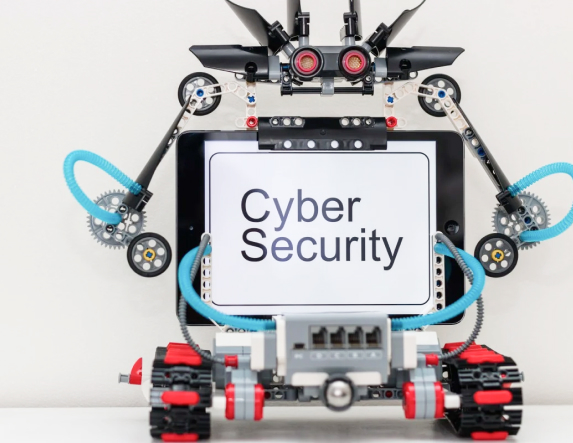 It's important to prepare children for the potential dangers of the metaverse
The new experiences and interactions offered in virtual worlds also come with a range of possible cybersecurity risks to users. CoolThink@JC recognizes the importance of nurturing students' proactive use of technologies for social good from a young age, and of preparing them for the challenges ahead. We therefore provide workshops for parents and classes for children to raise their awareness of online risks and show how to face them.
Empowering children to become creators in the metaverse and embrace the new virtual age

The metaverse is widely seen as the next phase of the internet. CoolThink@JC prepares children to thrive in the virtual community by empowering them to shift from being passive consumers of technology to active producers through practicing 4 simple steps: to play, to think, to code and to reflect.
Get to know the skill that's becoming essential for children growing up in the 21st century
In the dynamic digitised world, computational thinking is believed to be the fifth essential skill, along with critical thinking, creativity, collaboration and communication. CoolThink@JC is designed to contribute to the development of computational thinking skills by empowering students to become thinkers and creators of technology, to develop concepts fundamental to computer science to solve problems, design systems and understand human behaviors.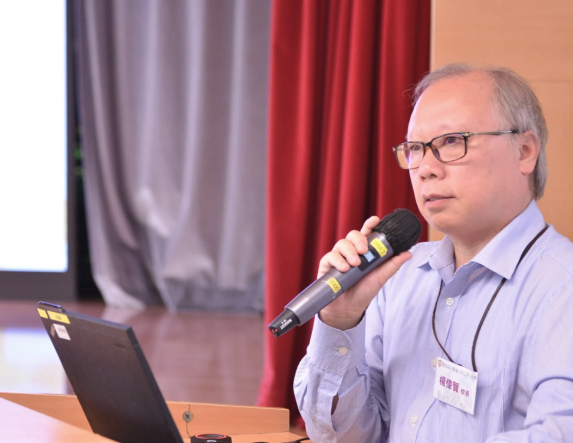 Why taking a new step forward in children's education is essential for equipping a future-ready generation
With the growing use of automation in the workplace, studies suggest up to 47% of jobs can be replaced by 2034. This leads to questions regarding the knowledge that children are being taught in schools today, and its relevance to dealing with the problems of tomorrow once they enter the workforce. CoolThink@JC targets to teach all students the ability to think in a structured and logical manner, to better prepare our next generation for the future.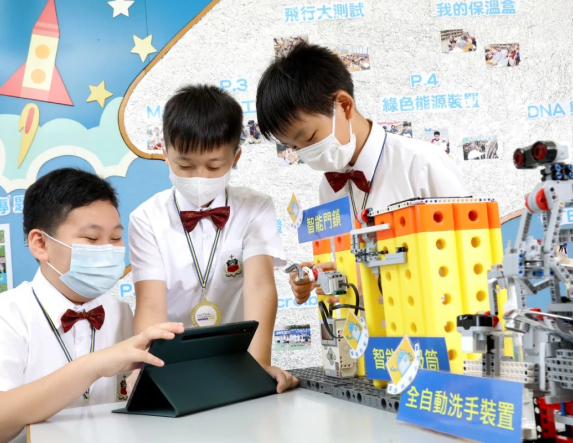 Creative inventions by children help others ride out challenges arising from the Covid-19 pandemic
Empowered with the ability to think computationally, children who entered the annual CoolThink@JC competition have developed creative inventions to solve problems and deliver social good during the pandemic.